Jacquard fabric: how it's made and how to wear it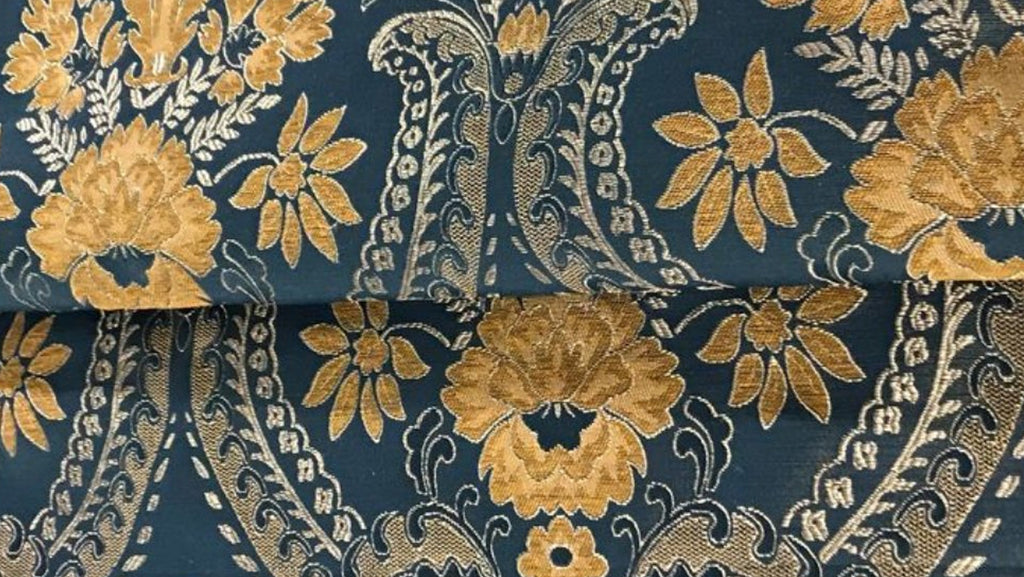 If you like to show off your originality and style with your way of dressing, you certainly won't love blue or white shirts, and pinstripes or polka dots won't seem bold enough.
For you and for those who occasionally want to step outside the box of the classic, there is a special, refined, solid fabric, capable of best expressing your personality: the Jacquard fabric!
THE ORIGINS
The birth of the Jacquard fabric coincided with an invention that completely changed the world of weaving at the end of the 18th century, when in France Joseph-Marie Jacquard, a textile worker, revolutionized the fabric production process thanks to his homonymous loom.
This new type of automatic loom intertwined threads to obtain complex designs with the use of a single weaver, and thanks to this tool the first Jacquard fabric was created.
To date, the loom has been modernized and is controlled by computers which automate all the weaving steps.
TOUCH AND SIGHT
Jacquard is a complex patterned fabric made from different fabrics combined together. The visual effect is an alternation of bright and opaque colours, shades and reliefs, thanks to an elaborate interweaving of warp and weft.
To the touch, it is soft and resistant, and this solidity flows into an elegant and high quality appearance from which we understand its dissemination in the textile sector. From damask designs to logoed fabrics, from brocades to gobelins

What makes Jacquard fabric really special?
This fabric allows the motif to be woven directly into the fabric, instead of being drawn or printed, giving life to original patterns: stylists can really indulge themselves!
ON WHICH OCCASIONS
Being a very versatile fabric in terms of coloring and design, Jacquard is the perfect base for shirts suitable for very different outfits.
You can wear a Jacquard shirt to the office, for a casual yet chic style with character; in free time it is ideal when you want to be original, far from the classic monochromatic shirt; combined with a blazer it can take on an elegant tone, but it can also play with the contrast of slim-fit trousers or a youthful jacket.


In short, a versatile shirt that expresses everyone's style and character, on all occasions!