Recycle shirts: 4 ideas for reusing them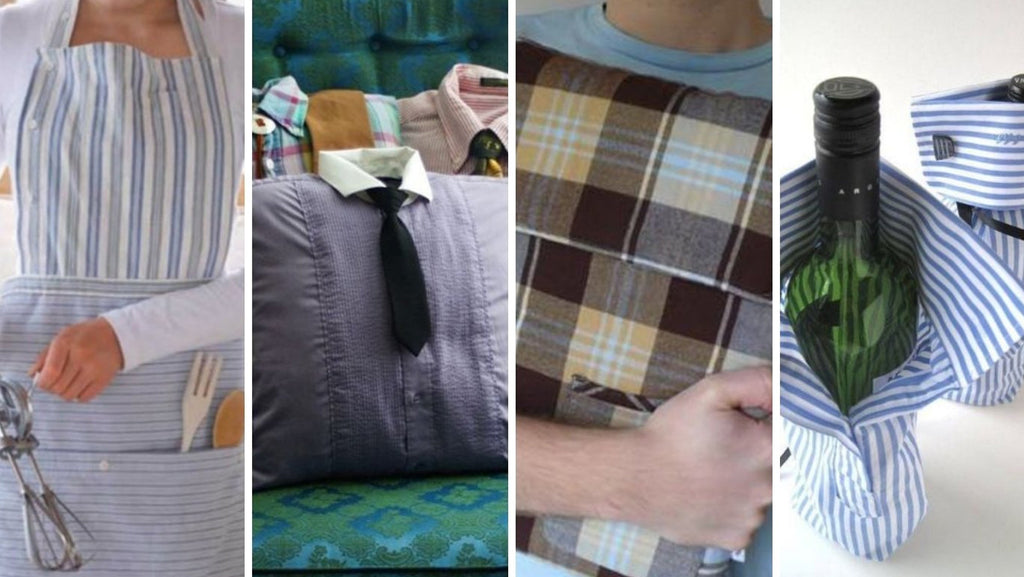 Admit it: for Christmas, as usual, your aunt didn't get your taste right, and now you have a shirt in your closet that you will never wear!
Or you were lucky and your fiancée gave you some shirts that fit you perfectly, just to make you put aside the outdated ones you have in your wardrobe!

In all cases… Nothing is thrown away! The shirt is one of those garments so versatile that with a little creativity and dexterity it can become the queen of transformation!
Here are some ideas for recycling worn shirts (or the wrong gifts).
APRON
Don't tell us that in this period of "static" at home, in addition to eating, you have never put yourself in the kitchen with your better half! And invariably you will have stained your clothes, taken by the ardor of feeling like Cracco for an instant and making the food jump into the pan!

Well, the solution is in the wardrobe: take that ugly shirt and…Turn it into an apron for the bust, or a bib (maybe don't let the aunt who gave it to you sew it!).
Or combine two to create a professional apron for her!
PILLOW COVER
No way, you just can't separate yourself from that piece of history that has accompanied you on the most memorable occasions of your life: that shirt was there at your first job interview, it was there on your first date with her, there was when you were given a career promotion, it was at your friend's wedding!

So why throw away such a special memory when you can give it a new role? Make it a pillow cover! Your sofa will earn an award 🙂
TABLET/PC CASE
For Christmas, you received every lumberjack soul's dream: a new super-hypster plaid shirt!
…Perhaps colleagues gave it to you to finally retire your flannel that you've been wearing for many, too many years? So enjoy their face when you bring it back to them in case format for your laptop!
GIFT BOX FOR BOTTLES
At a friend's house (a few and from a distance, please!) you never enter empty-handed! If the choice of drink is often up to you, you will know that there is never a bag worthy of containing that Barolo chosen after hours of online enology course, or that craft beer made by you with the gift "Trappist brewmaster" kit last Christmas (in 2020 you had to occupy the time)! Use the sleeves of old shirts as packaging for these important bottles, and you'll make a great impression!