Shirt collars: types and how to choose them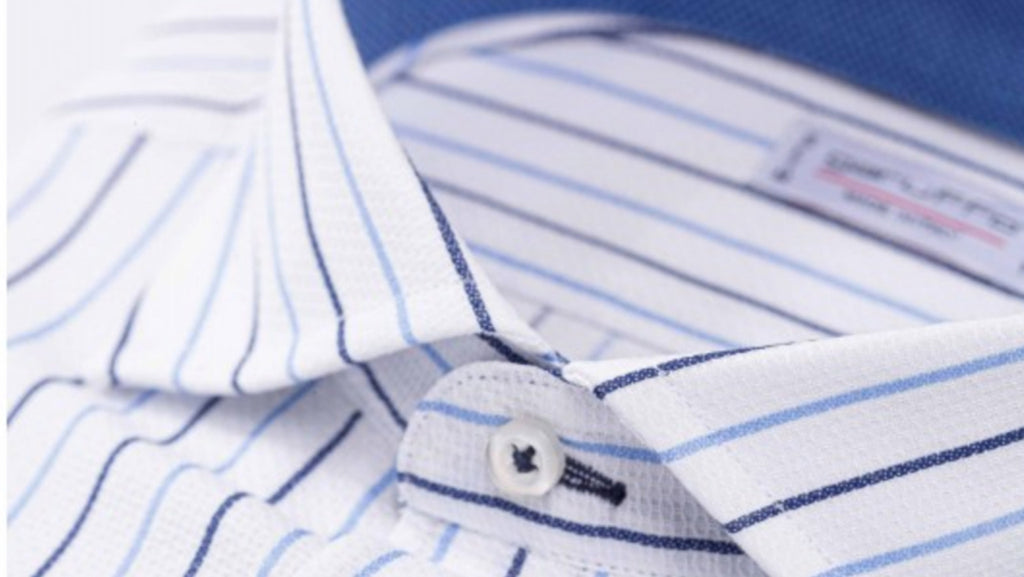 Today we're talking about a small but very important part in the appearance of a shirt: the collar!
It is by no means a trivial detail: the collar gives a style to whoever chooses it and gives character to both the garment and the wearer.
Not only that: it often also defines the occasion in which it is worn, such as casual, business, important events. A detail, therefore, that should never be overlooked when deciding to buy a shirt.

Let's find out together the main types of existing shirt collar!
ITALIAN OR CLASSIC COLLAR
The Italian neck has straight, slightly elongated and narrow points; it's the classic collar, used by businessmen all over the world! Makes the neck and face look slimmer.
FRENCH COLLAR
The French neck has shorter, more open tips that are wide apart and point outward. It gives a refined style but is perfect both with business suits and with jeans and casual outfits.
BUTTON OR BOTTON-DOWN COLLAR
The button-down collar is buttoned directly onto the shirt thanks to the two buttonholes on the tips. It is the ideal collar for casual style shirts, and owes its success to its inventors, the American brand Brooks Brothers who popularized it in the 1950s.
MANDARIN COLLAR
The mandarin collar is the oriental collar without sails, which is worn without a tie. It is the summer collar par excellence, because it often characterizes light cotton or linen shirts worn a lot during the summer.


CLUB NECK
The club neck has rounded, blunt ends, created in the 1920s as a distinctive trait of English collage student uniforms. That's why wearing it is like communicating that you belong to an elite.
DIPLOMATIC NECK
The diplomatic collar is the "signor collo", characterized by small and pronounced folds only on the front: it is in fact also called the "winged collar". It is worn on special occasions, with tuxedo suits or tails, with fine fabrics, and is the collar of bow ties par excellence.
Have you found the collar that's right for you among these?